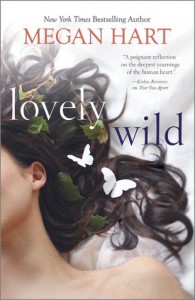 Arc provided through Harlequin Mira through Netgalley

I honestly don't know quite what to say about this story...
As a contemporary romance told through three points of view _ Mari's, her husband, and their daughter _ I am afraid that after some time, I became vaguely disconnected from it, and from their daily routines.
Not that there was anything wrong with the characters, or with the plot. Mostly I just felt that the whole thing felt a little too clustered with everything that was going on:
_The husband's professional career on the verge of falling to pieces (due to spoiler(ish) things..)
_The daughter dealing with the typical ya problems.
_And Mari ( our main character) having to deal with a whole lot of changes, after the husband decides to uproot the four of them into Mari's old house
I liked the idea behind the story: See how someone who during her childhood years, had such a different upbringing, and analysing how she was able of coping with the so called "normal life".
Mari's mental processes, habits, and coping mechanisms felt real considering what she had been through.
Regarding the psychological drama this would get a four star rating, but once we approach the last chapters, the story gets to a whole level of drama that I find more adequate to soap operas (personal taste).
I normally give ratings of four stars to stories that I intend to re-read, and I kind of forced myself to finish this.
Sorry, it just wasn't my cup, but that doesn't mean that I won't recognize that it has its worth.
In the end it was necessary for Mari (Mariposa =butterfly) to confront her past in order to finally move on from her stagnant life, and hopefully from her fears.
Buy " Lovely Wild"